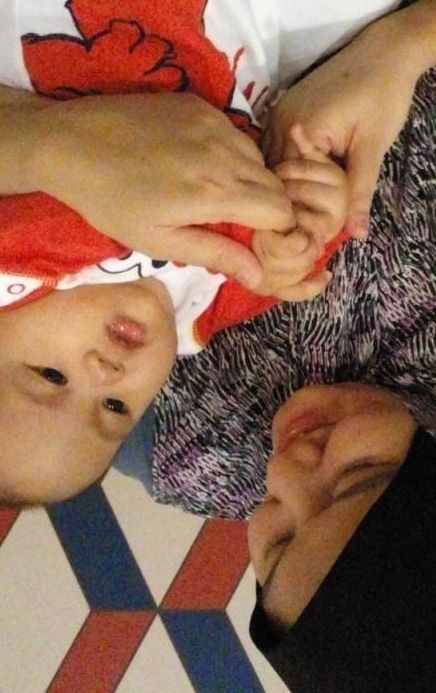 Assalamu-'alaikum and Hello there!! *waves*
Thank you for dropping by. :)
I am famyGirl, a complicated Ibu (Mommy) who is trying hard to keep things simple; struggling and striving to improve and become better, In Shaa Allah.
This blog was born in 2004 (before the arrival of my 2nd child) and was initially created as a backup of my previous blog which has been non-existent for a really, really, reaaaaally long time now...
R.I.P dear m0dblog.
Throughout the years, I have made many new friends in the blogosphere and was fortunate enough to even meet some of them in person. The friendships that have developed will be treasured and cherished, forever.
I am a lover of books and words-in-print although I can barely find the time to read nor write nowadays. *sigh*
Anyways...
In short, this blog is a scrapbook of sorts to document the whathaveyous in my everyday life as a wife and mommy of
two
three. So come share my thoughts, delight in my joys and grief at my sorrows. Tolerate my frenzies too. At the same time, help inspire me and encourage my hopes and dreams.
What else? Find out for yourself... :)