This week, I got to experiment with my newly-acquired sausage cutters. And some food picks, too. *teruja*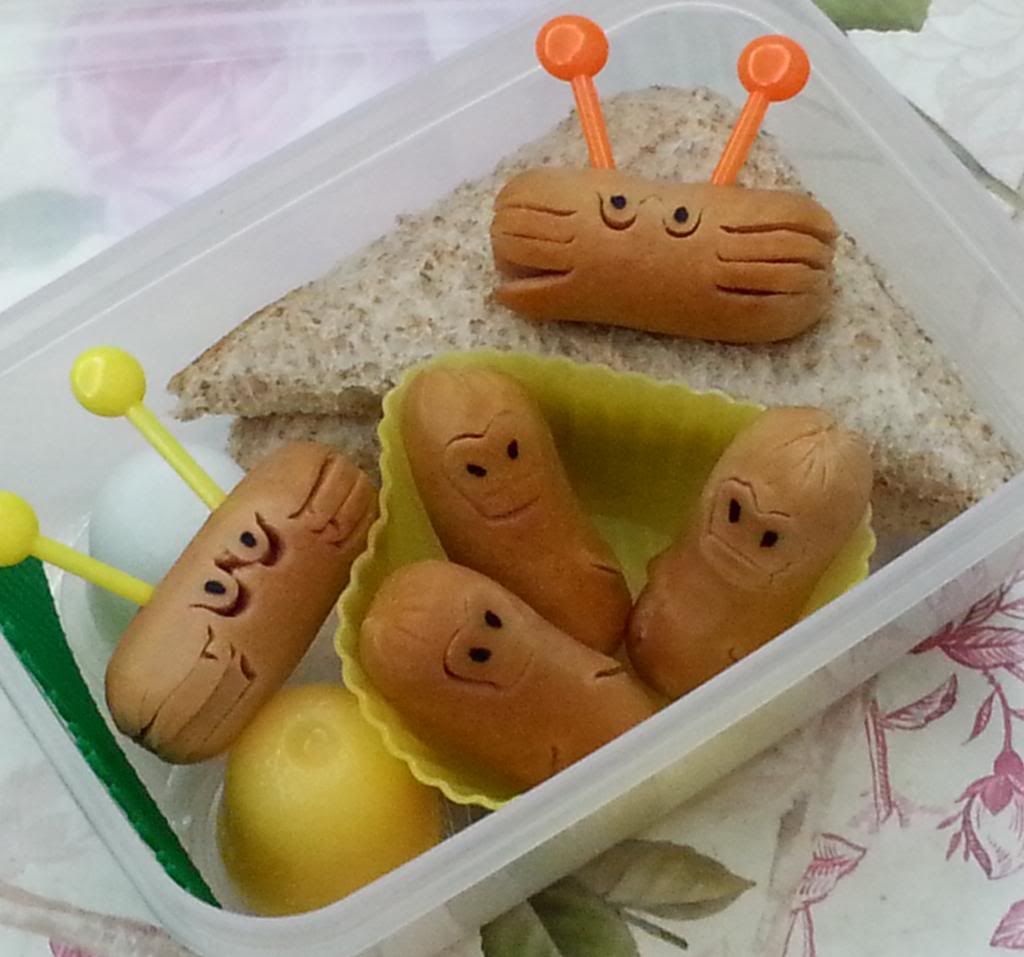 For Aidiin's bekal yesterday... Nutella sandwiches made from two slices of wholewheat bread, folded into sealed triangles using a sandwich cutter.
The cocktail sausages (i.e the two crabs and the three penguins) were cut using sausage cutters that I had recently bought from a "100 Yen Shop" named
Tokutokuya
at IPC. I just discovered this shop although I think it has been around for more than a year or so.
Maka, agak jakun jugaklah sebenarnya
. :P
Looking at this picture now, I realized that the crabs' eyes should be at the end of their long stalks, not on their bodies!! *facepalm*