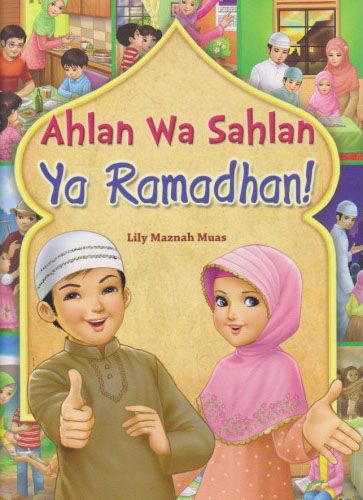 Ahlan Wa Sahlan Ya Ramadhan!
is an exclusive book specially created for Muslim children aged 8 years and below who are just beginning to experience the wonderful and blissful month of Ramadhan.
This book brings children along a journey that explains the whats, whys, whens and hows of fasting in the month of Ramadhan. It also includes a Ramadhan Chart whereby the child who owns this book gets to chart his/her progress in embracing one of the five pillars of Islam - Fasting in the month of Ramadhan.
This book was selected as one of the "100 Favourite Malaysian Children's Books" by Kotabuku. It also received favorable response from readers all over the world and was exhibited at the Bologna Children's Book Fair and at the Asian Festival of Children's Content in Singapore. In Shaa Allah, this book will also be exhibited at the Frankfurt Book Fair in October 2013.
---
*** SPECIAL NOTICE ***

This book is available by

PRE-ORDER ONLY

. Each book costs

RM25

(excluding postage).

And... *drumroll*... for all pre-orders placed

BEFORE June 30, 2013

... this book can be

personalized

to include your child's name as the main character, i.e. the name of your child will be mentioned on every page in the story. Seronok, kan?

Interested? Send me an email at

famygirl@gmail.com

to place your order or if you have further enquiries.


Related Entry: A Sneak Peek at Ahlan Wa Sahlan Ya Ramadhan!