After Aidiin's eye examination last Saturday, we were informed by the doctor at 0ptim@x that he (Aidiin) is one step away from being legally blind, without glasses.
Inna lillahi wa inna ilaihi rojiun.
We were given two types of eye drops to administer into his eyes 4 times a day. His next check up will be sometime in October.
Upon receiving the doctor's prescription, we immediately brought him to our preferred (read: nearby and affordable) optical shop to get him a pair of glasses. He initially requested for "Harry Potter's spectacles" but we finally agreed on the one below.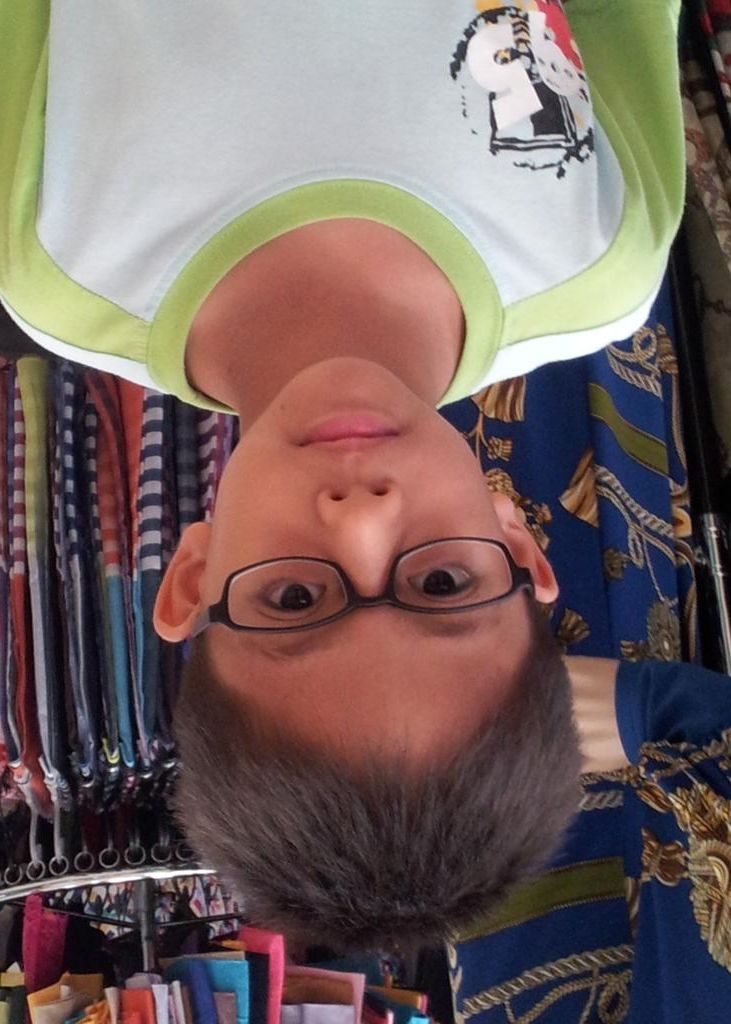 Rabun sudah...
We had to get him the strap thingy to wear behind his head because per doctor's advice, he still needs to have his glasses on while playing football. Kesian.
But don't worry Abang, you are
still (and always will be)
very handsome in Ibu's eyes... :)