Sometime in 2011, Aidiin had voiced interest in trying out for the MBeeJay football team. But because we had already enrolled him for TKD practice, we told him to wait and see how things go. Two years have gone by and although he managed to climb the Taegeuk ladder with his kicking and his blocking and his punching and obtained the 2nd level of the
blue
belt, deep down inside I knew he was not passionate about the sport. Doing it for the sake of doing it... going with the flow.
Earlier this year, he brought the subject matter up again. This time, famyBoy and I decided to hear him out and consider his feelings. We talked about it and although I wasn't too keen about him wanting to quit TKD after what he has achieved, I didn't want to be the parent that pushes his/her child into doing something that the child doesn't enjoy... for reasons, well, just because. Unfair to the kid, methinks.
So, last weekend we agreed to take him to the BeeJay padang to watch the football practice. Bagi dia look-see-look-see dulu lah. He had made effort to wake up reaaaaallly early (on his own), on a Sunday lagi... kesian pulak kalau tak bawak. Very eager, this boy. Hmmm.
The coach invited Aidiin to join the other kids for a friendly match during the last 30 minutes of practice. Tersengih-sengih Abang jadinya. Despite not wearing proper footwear (he was wearing his selipar buruk), he managed to score a goal for his team
because the keeper of the opposing team was not at his position
. Gemuruh jiwa, semangat membara gitu.
The coach encouraged him to attend another one or two trial sessions before signing up. Cannot forget the smiley, excited look on his face when he turned to look at famyBoy for consent. Priceless.
...
Meanwhile, on the other side of the field, somebody was having the time of his life...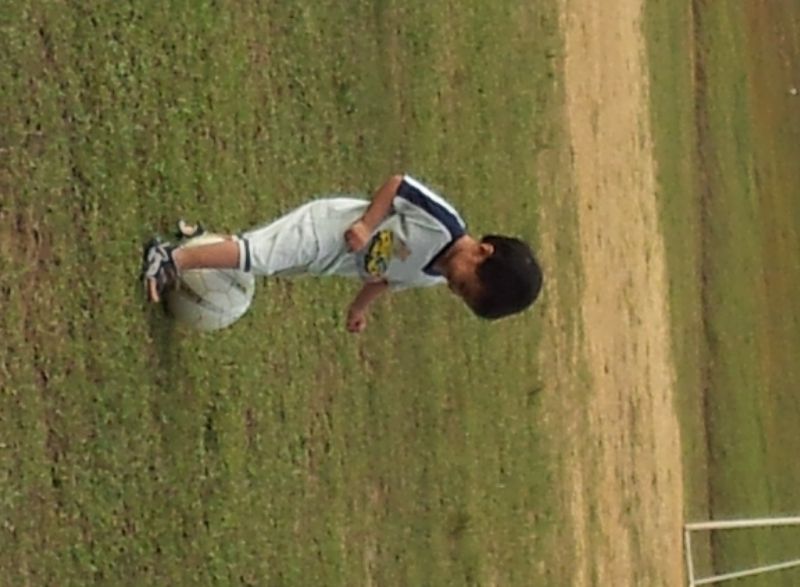 Dribble, jangan tak dribble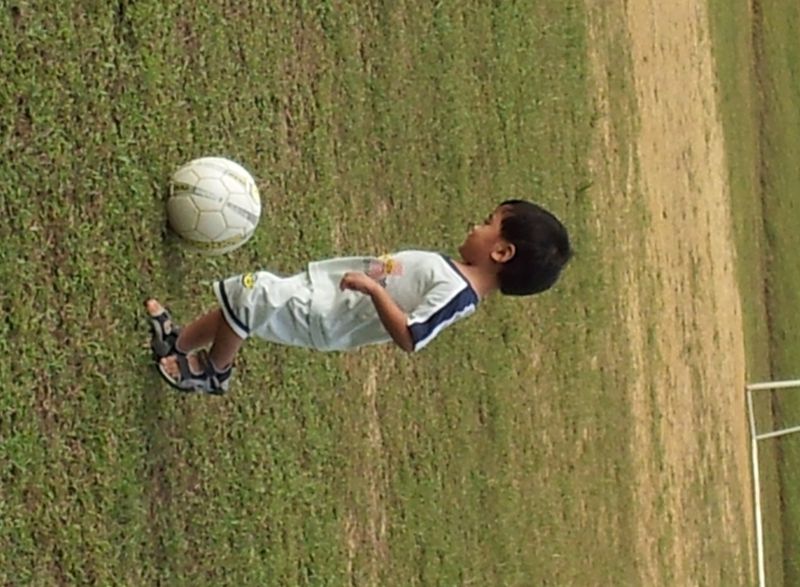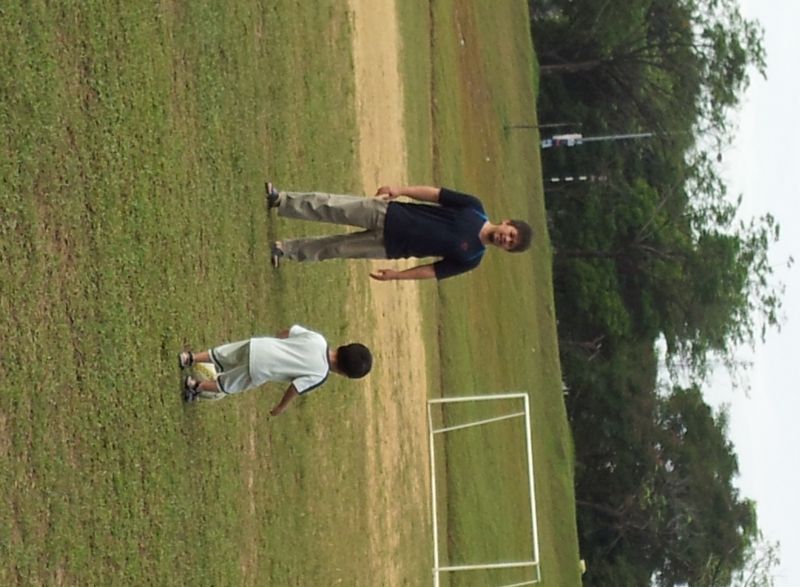 Go, Adik, go!!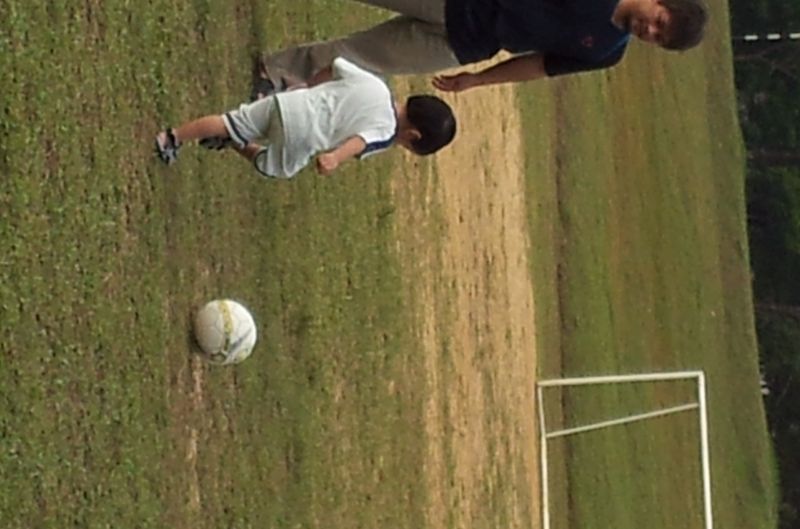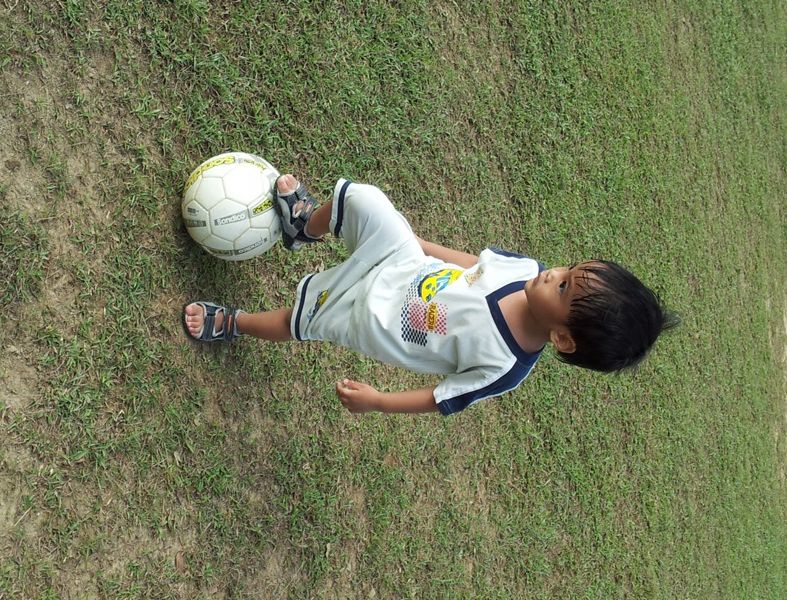 Amboiiiiii, tak padan dengan kaki pendek
And finally, satu pose istimewa buat para peminat. :)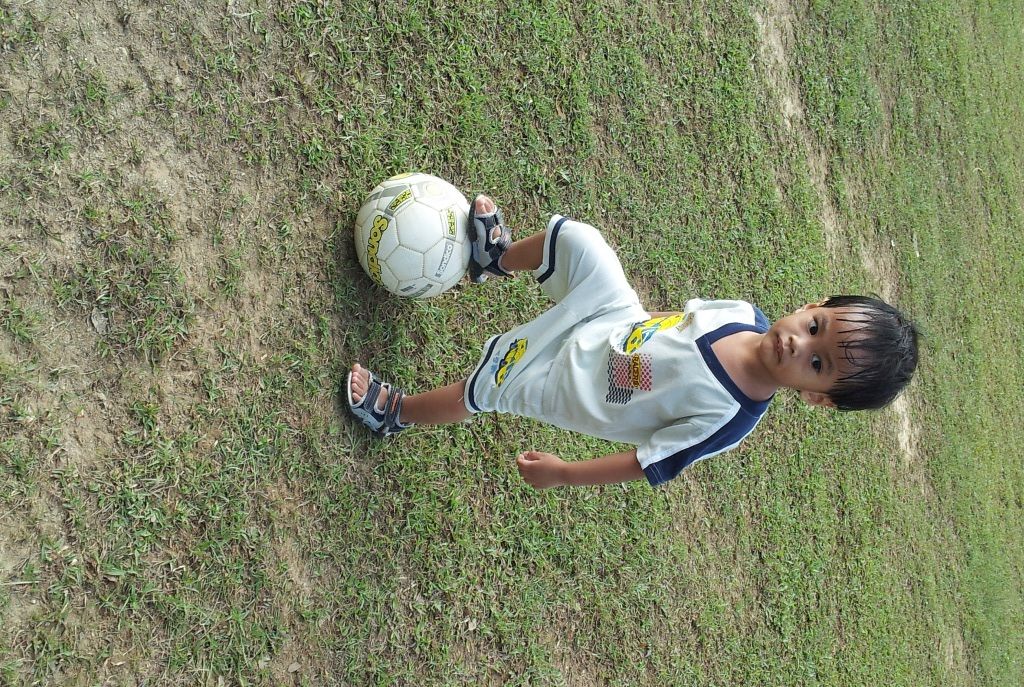 By this time, dah berpeluh berlemoih dia... *sigh*