Truthfully, kalau nak ikutkan badan dan hati, memang rasa teramat l a z y nak pegi outing-outing yang semi-adventurous nih. Maklumlah, energy level dah semakin kurang :P But then again, bila lagi?? Lagipun, pity the kids kalau asyik terperap dalam the huge bungalow with its private swimming pool sepanjang hari, kan? kan? kan?
So we went to visit the Safari Wonderland. The trip started out like a visit to the zoo gitu. We arrived there in time for the first animal show. Stars of the show? The very clever elephants, of course!!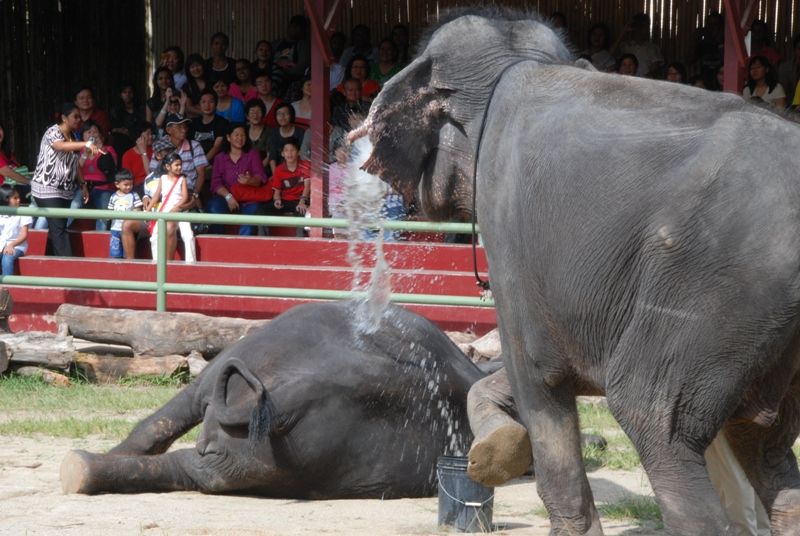 "Wehhh! Bangunlah!!"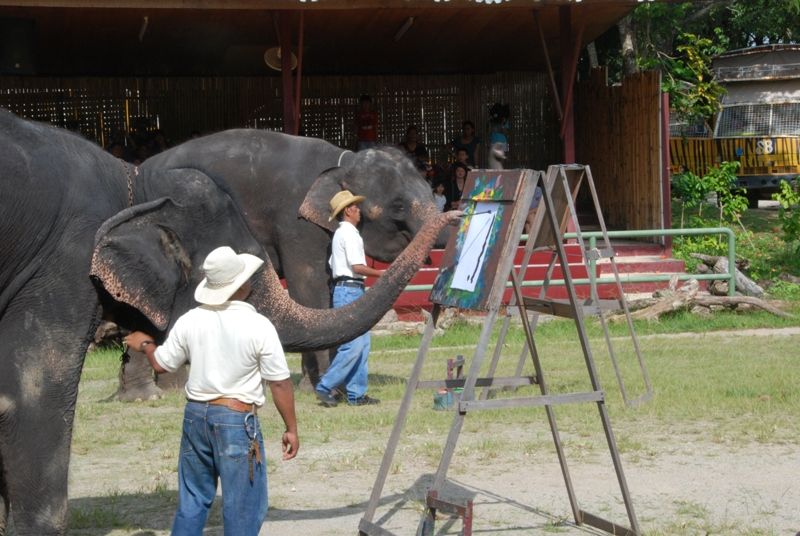 Artist at work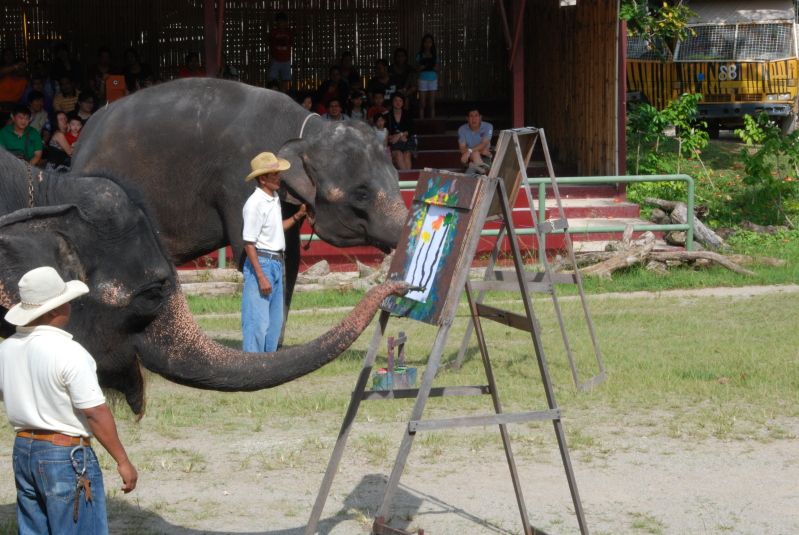 Artist (still) at work
The finished masterpiece
Notice the elephant (in the background) is clearing and picking up his art supplies after completing his artwork. So clever and rajin. Sangat impressive!!
Dan ini, peminat-peminat nak bergambar dengan pelukis berbakat. :)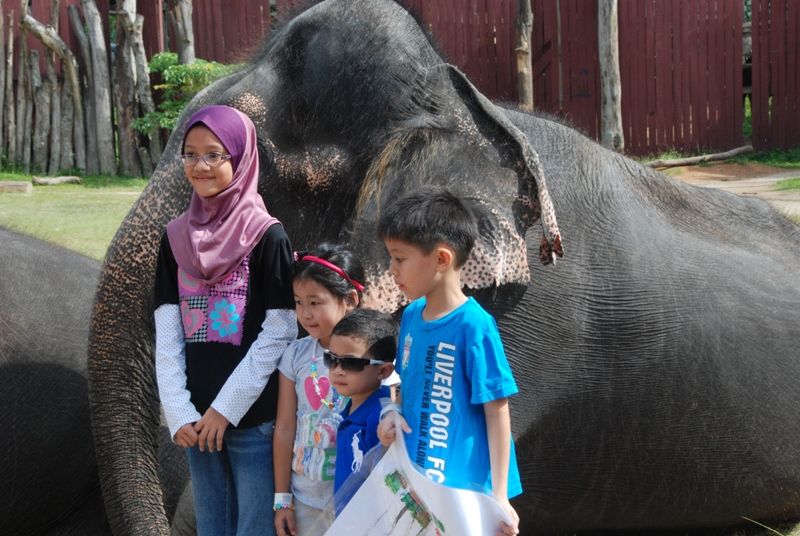 After the show we watched another animal show (this time with seals, cats, otters, birds and rats etc.), took a walk around the park and the petting zoo area, took a boat ride to Monkey Island (the island is in the safari itself) and back to the main land.
This otter knows math!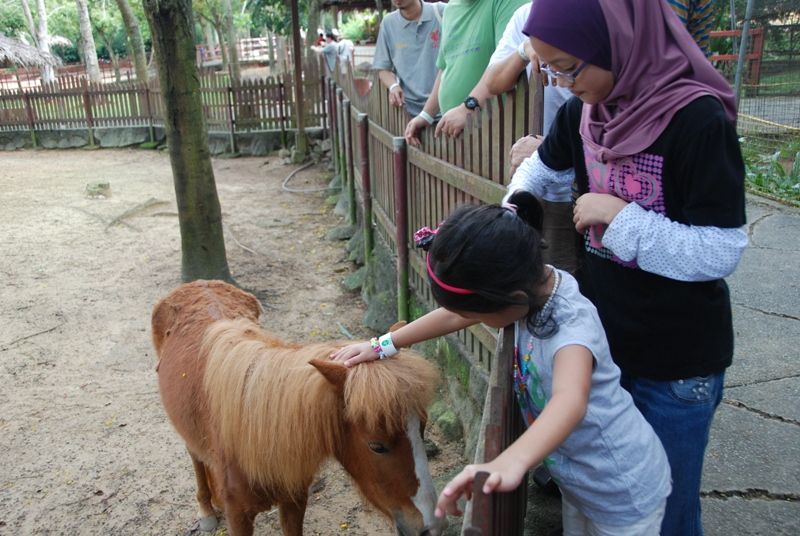 Zara wants to take this pony home...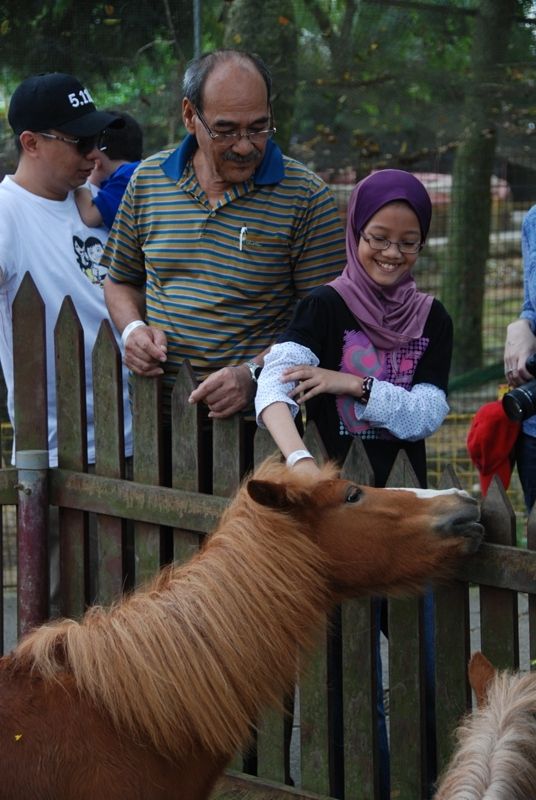 ...and Sofea wants this one. *roll eyes*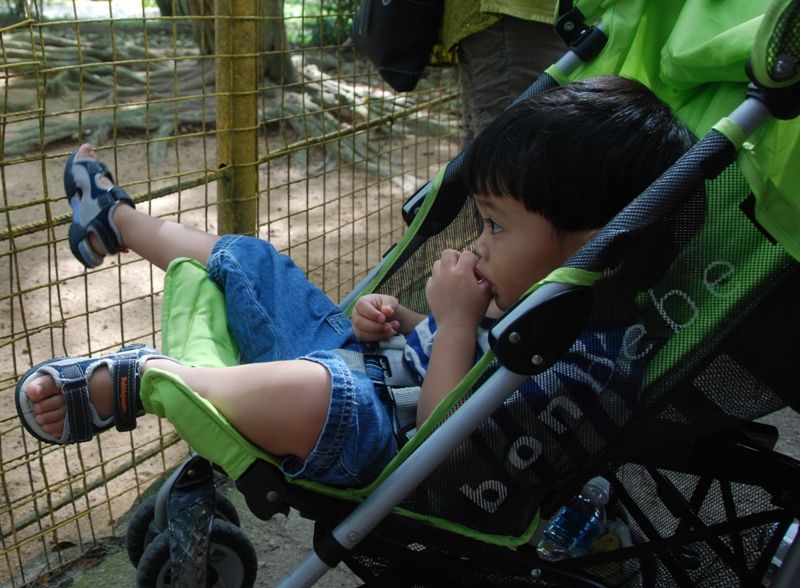 Nuaym seemed bored at first...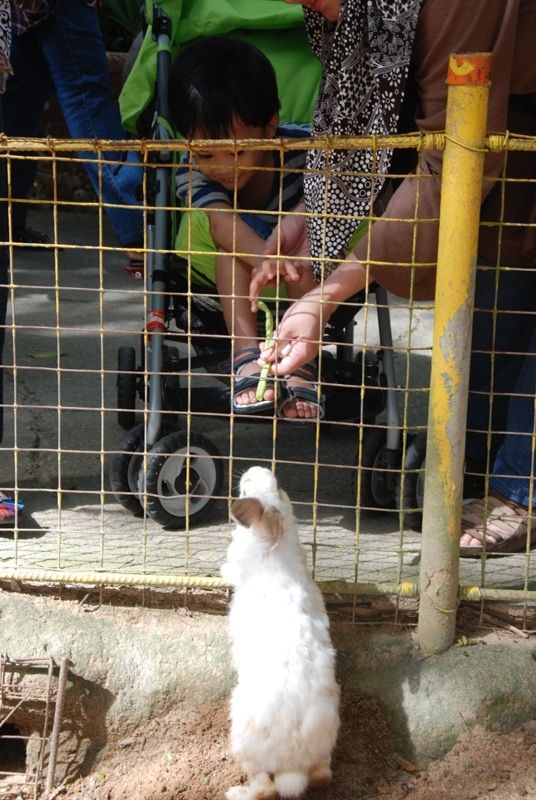 ...but after that he got interested. :)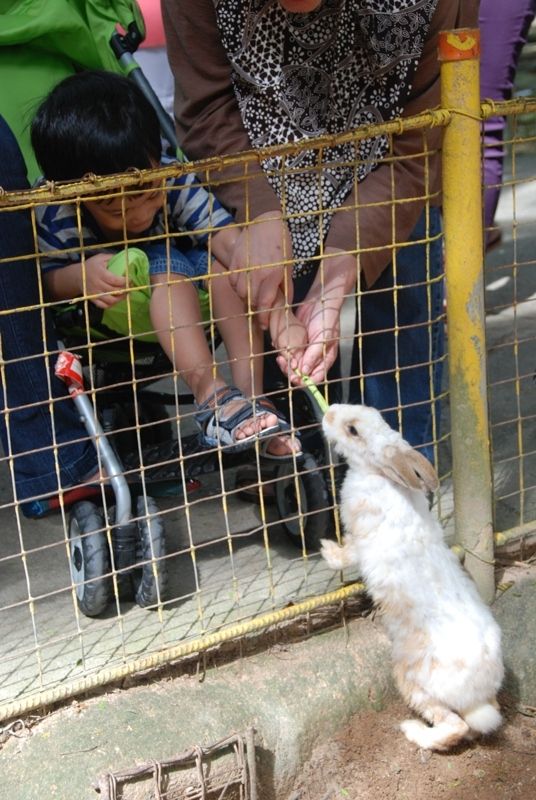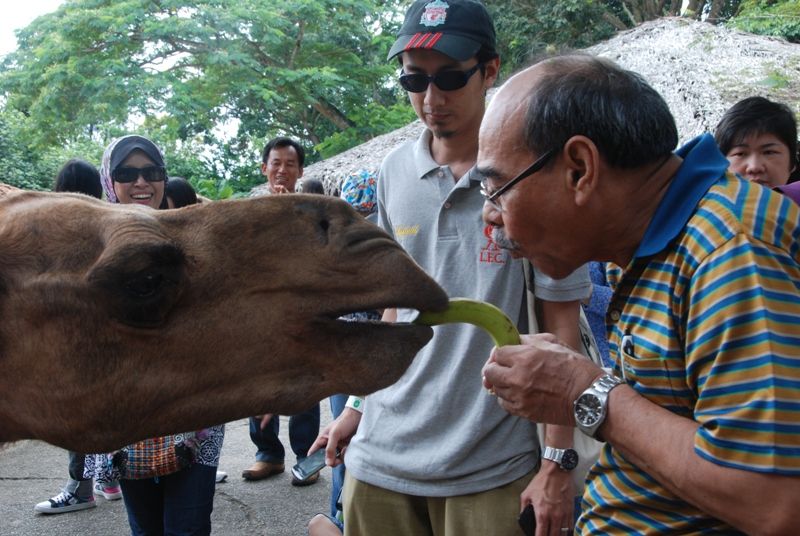 Tok Wan and Mr. Camel, bonding session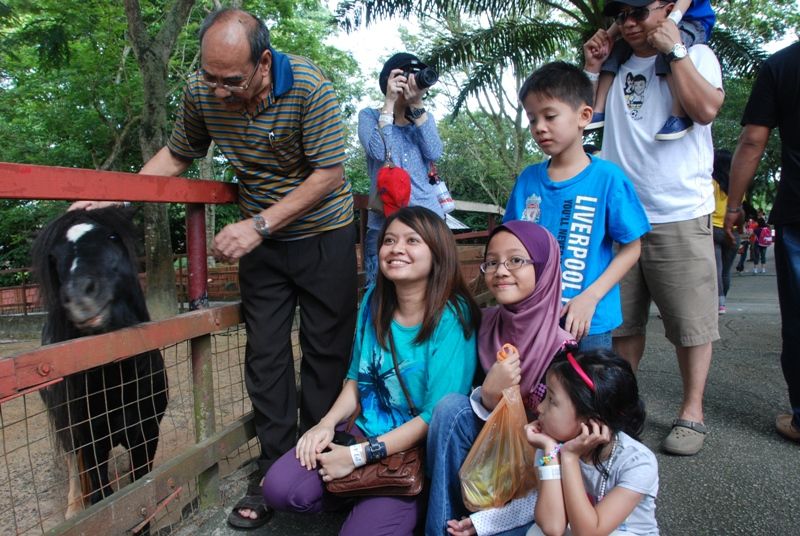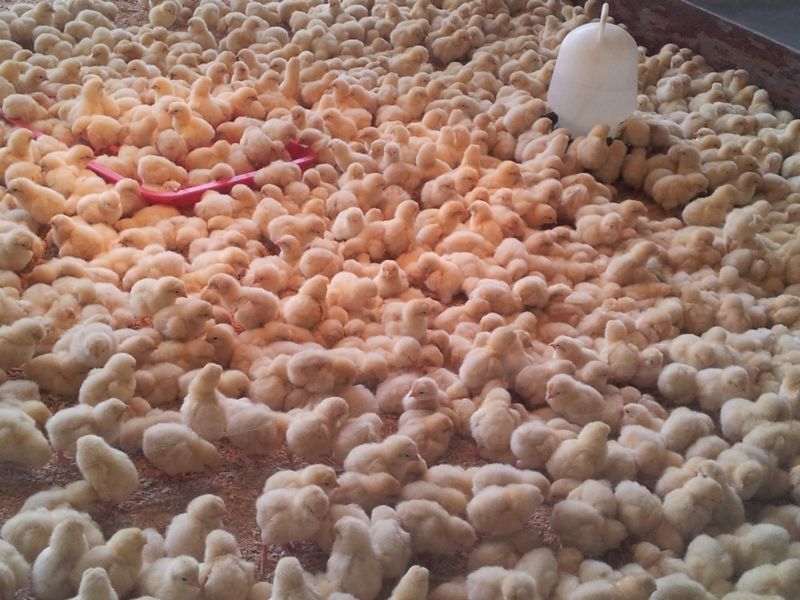 I was informed that there are about 2000+ chicks altogether. Seriously.
Boat ride to Monkey Island,...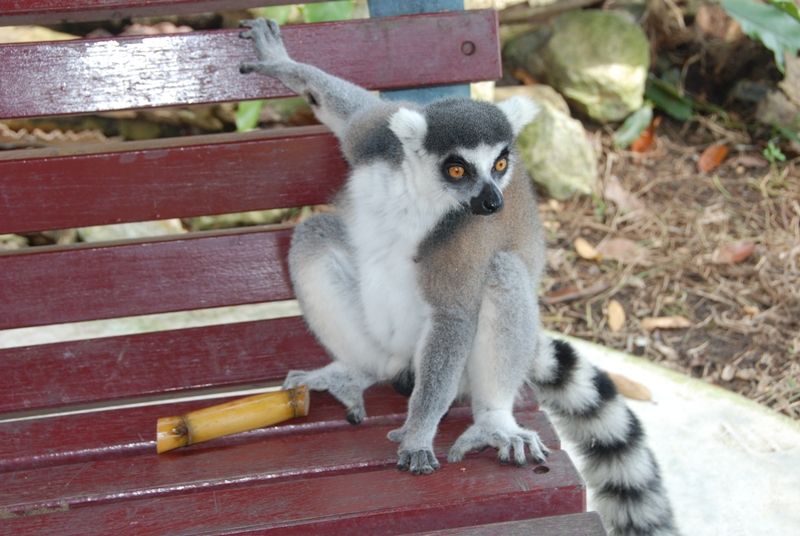 ...where we bumped into HRH King Julien XIII.
The highlight of the safari visit was the ride on the safari truck. Waaaah... sangat bestttt!!! *two thumbs up* Very exciting and exhilarating, even for a makcik like me. The ride was super-bumpy and unpredictable, making it even more safari-realistic. I don't think we've ever had any other opportunities prior to this to get any closer to the wild animals. We were the ones "caged" in the truck, the animals got to roam free in their respective area(s).
Throughout the ride, I had the tune of Discovery Channel's National Geographic playing in my head.
The couple didn't seem too happy that we decided to drop by during their afternoon siesta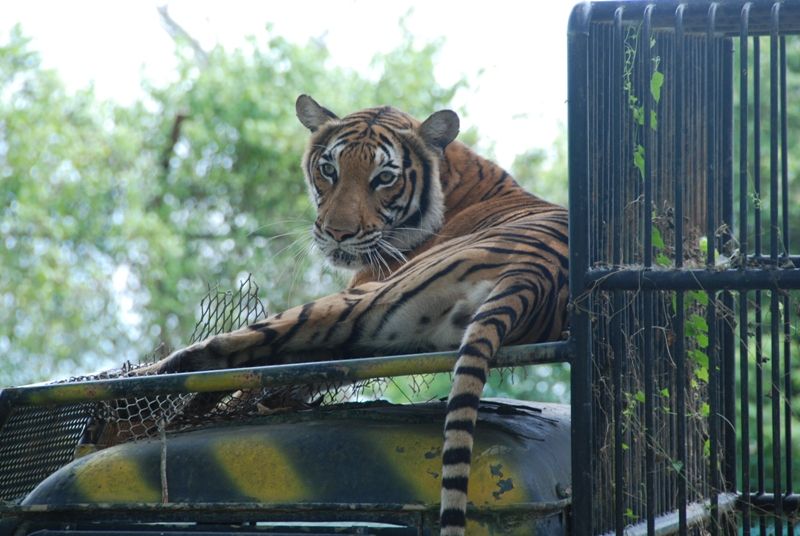 Magnificent creatures, tigers. I like!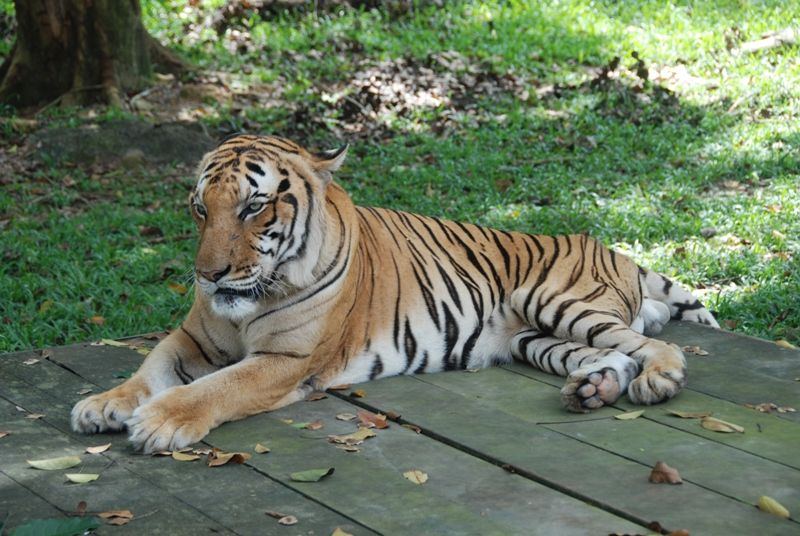 This tiger looked cranky...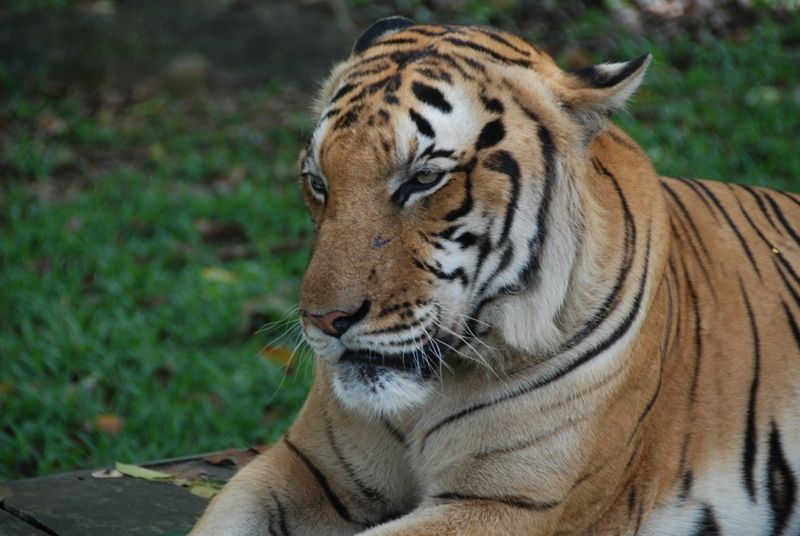 ...so we decided to get even closer. Heh heh.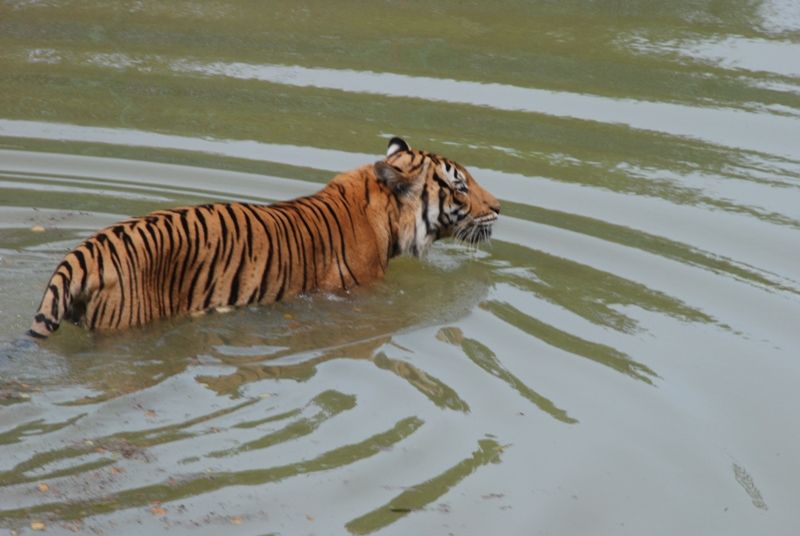 Taking a swim to cool down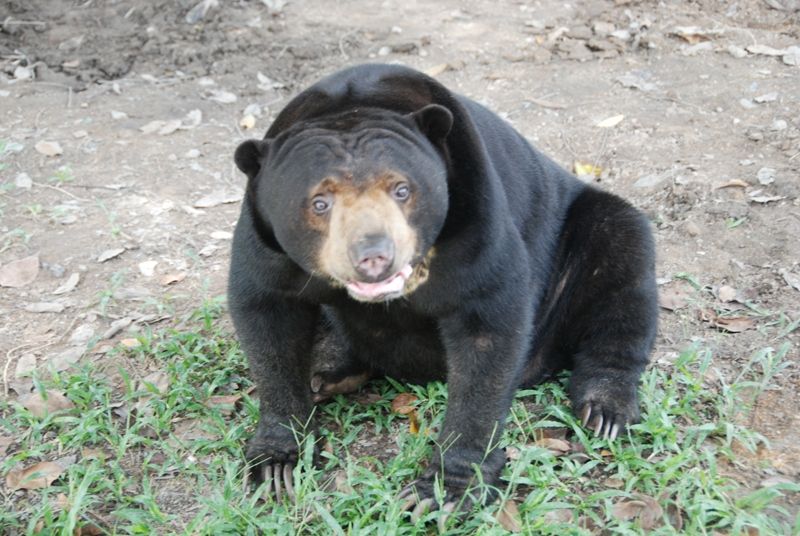 This sunbear looked friendly... or hungry?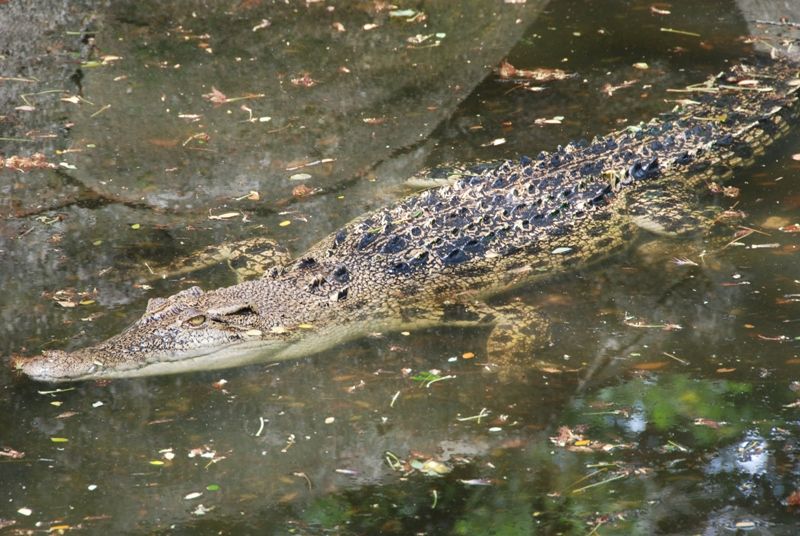 The truck had to stop for a family of "Bambi" deer crossing the road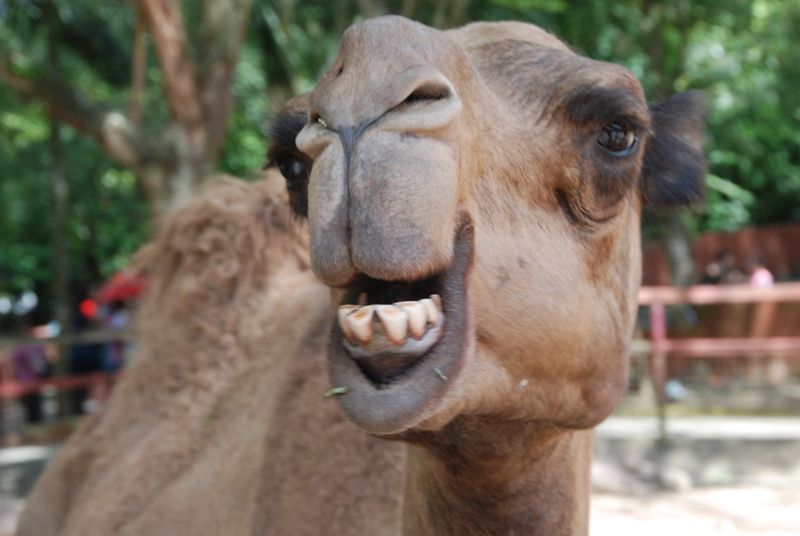 Mr. Camel wants to follow Tok Wan home, LOL!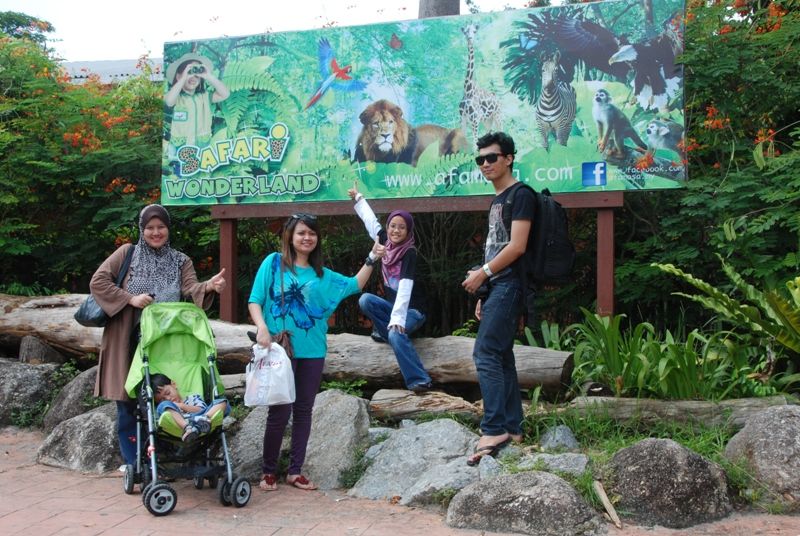 Thank you to the hosts ya... *wink*
Balik ke bungalow tumpangan feeling super-tired but very much-entertained. :)
Had lunch, laid down on the bed to take a nap (elok sangatlah tu, makan heavy lunch and then go baring-baring :P), and tried to get some rest before our next outing on that same day... to the Cowboy Town.
Yee-haa!!!
Related entries:
Cuti-cuti A Famosa Pt. 1
and
Cuti-cuti A Famosa Pt. 3