As the saying goes,
rezeki jangan ditolak
... :)
With that in mind, famyBoy and I agreed to accept my cousin's invitation to spend a weekend with her family at the
A Fam0sa Res0rt
in Ayer Keroh, Malacca. This was during last year's year end school holidays. Little did I know that she (my cousin Marz) had also invited several other families (her parents, my parents, my sis & her hubby, another aunty & uncle, my grandma, my other cousin's family *waves at
Aidamira
*) as well. So it ended up being a family reunion of sorts. Meriah & kecoh sungguh!
hee hee hee.
Tapi orang putih pun kata, "the more the merrier", kan? Very true, indeed.
We stayed in two separate bungalows. The bungalows came with their own private pools! And one had a kiddy pool cum private outdoor jacuzzi, with a view of a river that flows by the woods. So excuse me for being a bit
jakun
. The bungalows are fully-furnished, with air conditioners in every room. Since this was an all-paid-for vacation (thank you v v v much, Marz & Ridz!!!), all we had to do was basically
cuci kaki
and move in for the weekend.
My kids and their cousins had a blast. Mana taknya? Unlimited access to the swimming pool!!!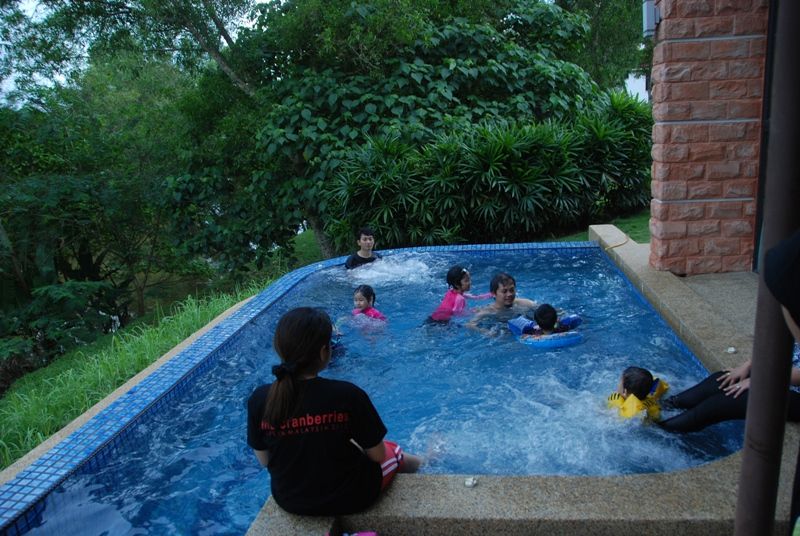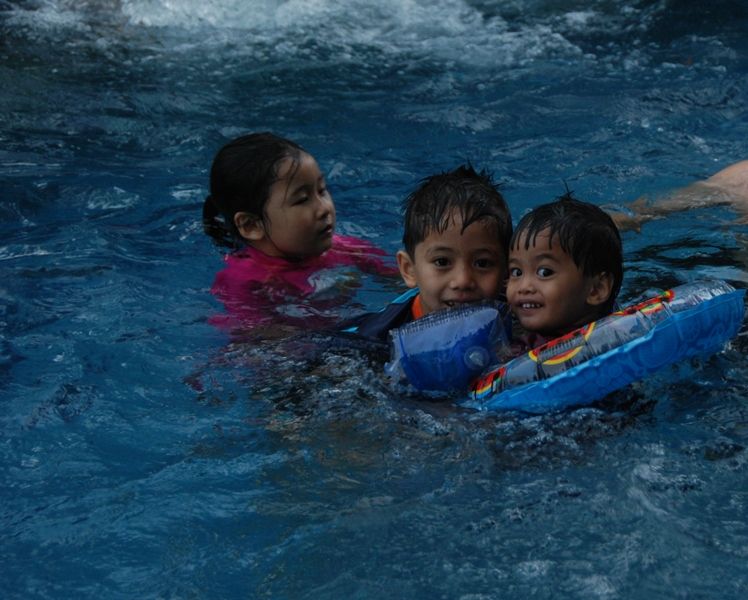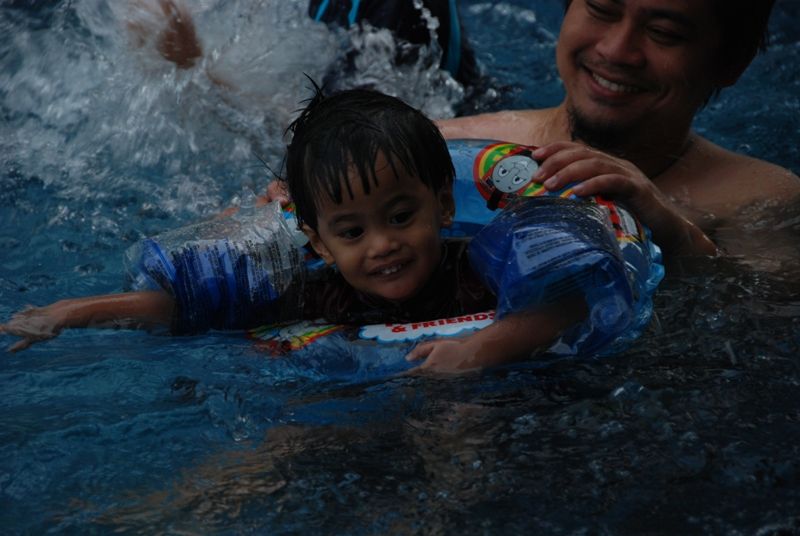 Budak-budak main air sampai kecut jari-jemari tangan dan kaki. Haih. My nephew, Rifqi, i.e
Aidamira
's son, cried his eyes out when his Mama told him that it is time to get out of the pool. Seriously, dia takmo keluar!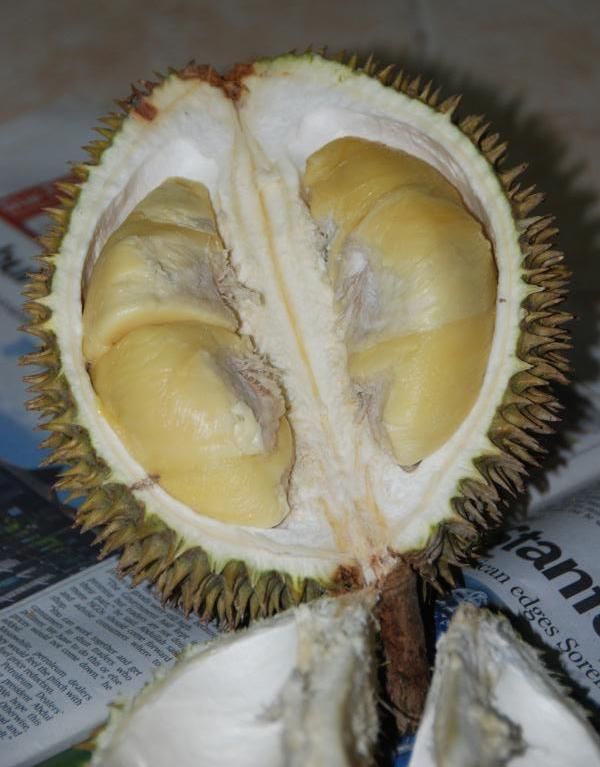 Makanan 'ruji' during the weekend
We spent 3 days and 2 nights at the resort. Apart from splish-splashing in the pool, piggin' out on durians from the nearby dusun and lazing around in the huge living room feeling all bloated and kekenyangan, we went to
The Safari Wonderland
and
The Cowboy Town
, both located within the resort itself.
Got pictures to share but have not chosen the ones to be uploaded. Next entry-lah ya? Stay tuned!
Click click on the links below for more! :D
Related entries:
Cuti-cuti A Famosa Pt. 2
and
Cuti-cuti A Famosa Pt. 3