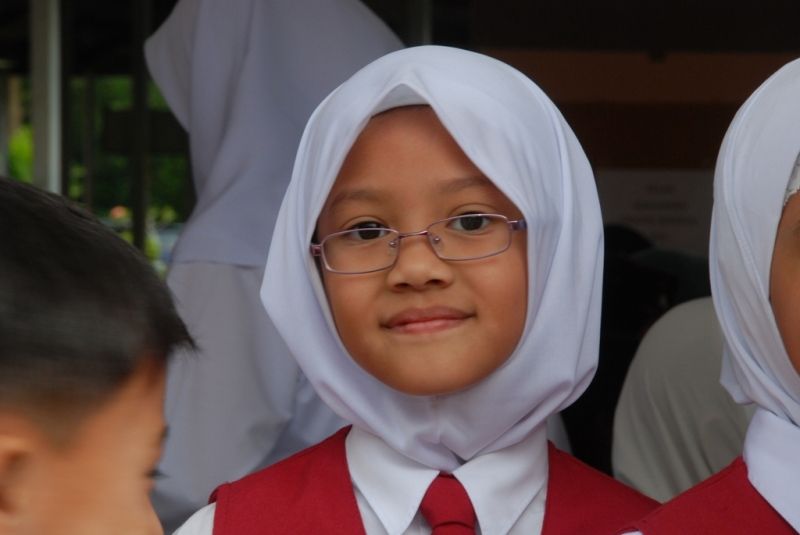 The only Pwincess in the family turned 11 on May 13th, 2012.
Among the family members, we call her Sofea (aka Kakak). Her teachers and friends in school call her Addina. Each time the phone rings and the caller asks for "Addina", it'll take me a few seconds to figure out who the caller is asking for. Itu pun after asking her/him to repeat the name twice. :P
Alhamdulillah, she has managed to khatam the Quran, sometime in Dec 2010. But the actual Khatam Quran ceremony was held at
Intekma Resort in Shah Alam
on Nov 21, 2011. Kalau nak dikirakan, the majlis was quite besar-besaran juga; dengan paluan kompang mengiringi salawat ke atas Nabi S.A.W as the graduates walked into the dewan and up the stage, colorful bunga manggar, decorative bunga telur dan yang sewaktu dengannya.
Notice the bunga telur with little teddy bears? Comel sungguh!
Alhamdulillah, Sofea (or should I say, Addina ;)) is doing well in school. But not as cemerlang as the Tahap 1 years, though. I have to admit, the Tahap 2 subjects and syllabus are quite challenging, even for me. *pening*
Naturally, I'd expect her to work extra-hard and be extra-studious. And naturally, if she starts slacking off, I'd start to bebel.
Ibu sooo kiasu one, aye?
Kesian tu memang kesian, but what to do? I don't want her to be left behind. I don't want her to miss out on any opportunities in future. Therefore, membebel-bebel I shall, if she starts showing signs of l-a-z-i-n-e-s-s.
She will be sitting for her UPSR and PSRA examinations next year. I think at this point I am feeling more nervous and stressed out than she is. I am already seeing symptoms of procrastination taking place, and this worries me because I do not believe in cramming or last-minute studying (*cough* *cough*), definitely not for big exams. Tension ooooo.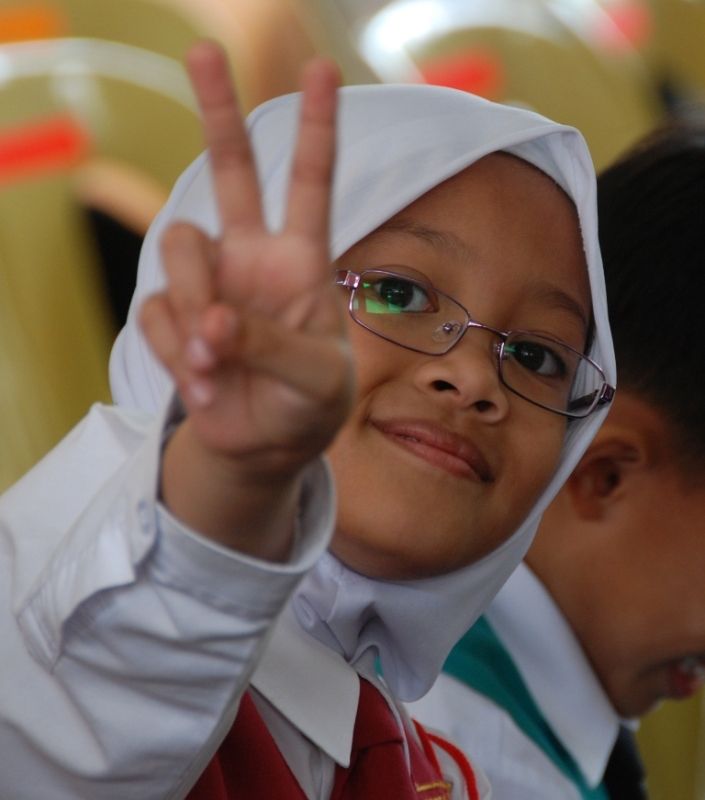 Happy 11th Birthday, Dearest Kakak!!! :D
May Allah guide you, ease your affairs, keep you on the Straight Path, grant you with useful knowledge and provide you with true understanding. Always remember that Ibu banyak membebel sebab Ibu sangat sayang. :)
Other relevant entries:
9th birthday
,
8th birthday
,
7th birthday
,
6th birthday
,
5th birthday
,
4th birthday