Hajat di hati nak update last week, tapi tak kesampaian. But then, there's nothing major to cerita pun...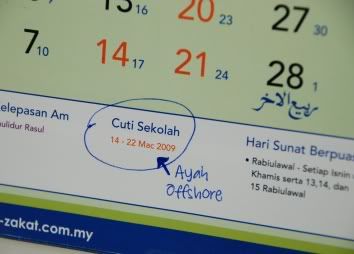 We (i.e. me & kids) stayed home the whole week. famyBoy was away the whole time, nun jauh kat pelantar minyak di tengah laut sana. Talk about 'bad' timing... hmmm. Not complaining, just stating the fact. I am thankful for the rezeki yang Allah beri.
Very tiring... yes, v e r y much so since I had to hold the fort on my own while battling a series of sakit kepala, on & off fever, loya-loya and diarrhea episodes, with both kids at home summore. *sigh* The good thing was I got to rest mentally and physically without having to worry about exams and homework. Never mind rumah bersepah with books and toys. Menu pun tak perlu fancy sangat since it's just the 3 of us. I either cooked something really simple (like porridge, fried eggs/fish, soups, fried rice) or cook in bigger portions so we have leftovers for the day after.
The kids watched a lot of dvds and played computer games while Ibu took mini naps after taking her medications. It also rained once a day (walaupun sekejap-sekejap) so I needn't water the plants. Laundry pun tak banyak sangat kena buat without Sofea's school uniforms and Aidiin's towel & baju kotor(s) from school.
Ada hikmahnya things turned out the way they did... and it's okay.
It's okay that we didn't get to go travel anywhere. If it was fated that I'd fall sick, we wouldn't enjoy our vacation anyways.
It's okay that I didn't get to go to the MPH warehouse sale
(actually it's NOT okay!!!)
*gigit jari* because the truth is, I am already behind in my readings for this year.
It's okay that I have to step on/walk over railway tracks, carriages, bridges, plastic trees and the many many Steamies and Diesels each time I need to go to the bathroom.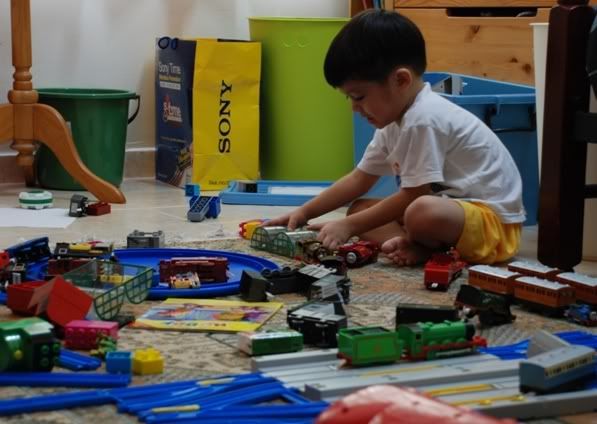 It's okay that I didn't get to declutter the entire famyHome although I planned to do so. I did manage to clean the fridge and sort the kids' clothing items. Now Sofea's matching PJs are on the top shelf, dresses folded and stacked neatly on the 2nd shelf, skirts/pants/jeans sitting comfortably on the bottom shelf. For Aidiin, I separated his t-shirts and shorts into "Home" and "School" drawers, jammies and colorful
spender
in one drawer, fancy 'big boy' shirts in one drawer, pants and jeans into the bottom drawer. Senang sikit nak cari baju. I don't know how long it'll last though.
Didn't want to disappoint Sofea, so we spent some girly-girly time together...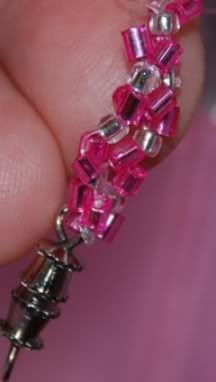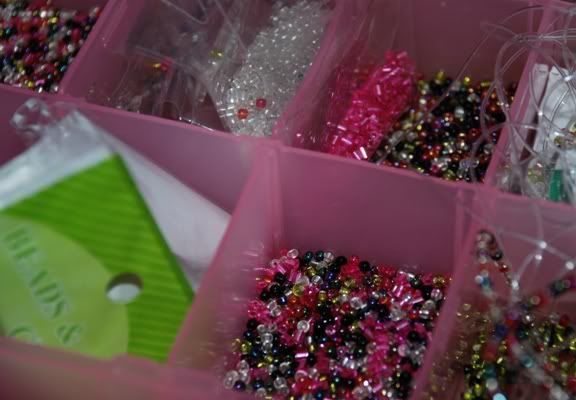 I
forced
got my sister to lend me her Grey's Anatomy 5 Pt1 dvd but I never got around to watching it (yet). My Tuesday and Thursday nights are already booked for Desperate Housewives and Heroes. Oh and CSI on Wednesdays. I am now torn between Adam Lambert and Danny Gokey... they're both charming in their own ways and they sing well too!
All in all, I am grateful that it turned out to be a not-too-bad break after all. :)