I think no visit to Langkawi would be complete until you've set foot at and taken pictures with the huge eagle at Dataran Lang (Lang Square).
So, that's exactly what we did on our last day.
It was super-hot that day. So very unlike the previous days when it rained and rained until we had to forgo our plans to build sandcastles at the beach.
We chose to eat KFC for lunch at the restaurant near the jetty. The place was crowded with people.
According to our 'itinerary' we were supposed to also visit Taman Lagenda (Park of Legends) for more picture-taking sessions, but the place was closed due to some major renovation. Apa lah. Instead we headed to one of the malls nearby, just to look-see-look-see. Tak shopping apa-apa pun except for some chocolates.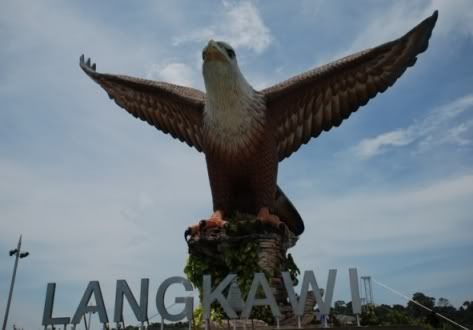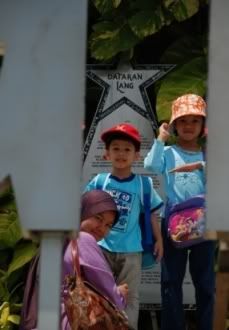 And with that we bid farewell to the historical Island of Langkawi.